Pistachio Banana Smoothie Bowl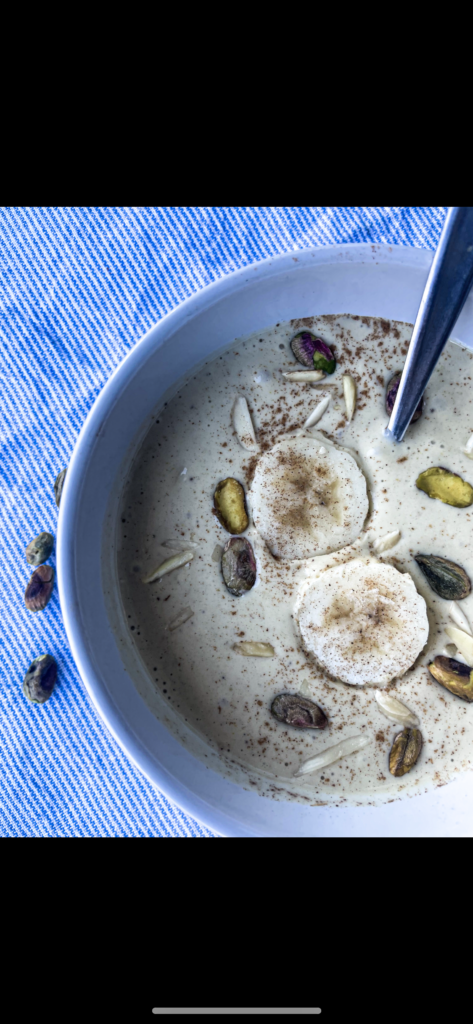 Packed with fruits, nuts and wholesome ingredients, this recipe is indulgent, high in protein, fibre and takes less than 5 minutes to make. A healthy and perfect smoothie or smoothie bowl for on the go or when craving something sweet and creamy.
Ingredients:
2 cups frozen banana, cut into chunks
2 pitted Medjool dates
¼ cup raw shelled pistachios
1 tsp cinnamon
½ cup oat milk (or sub any unsweetened plant milk)
1 tbsp of clean almond butter (can sub any nut butter)
Optional toppings:
Fresh sliced banana
Pistachios
Slivered Almonds
Cinnamon
Method:
1. Add the banana, dates, pistachios, cinnamon, almond butter and milk into a high speed blender and blend until smooth.
2. Pour into a serving bowl and add toppings.
3. Enjoy!