Four Bean Quinoa Salad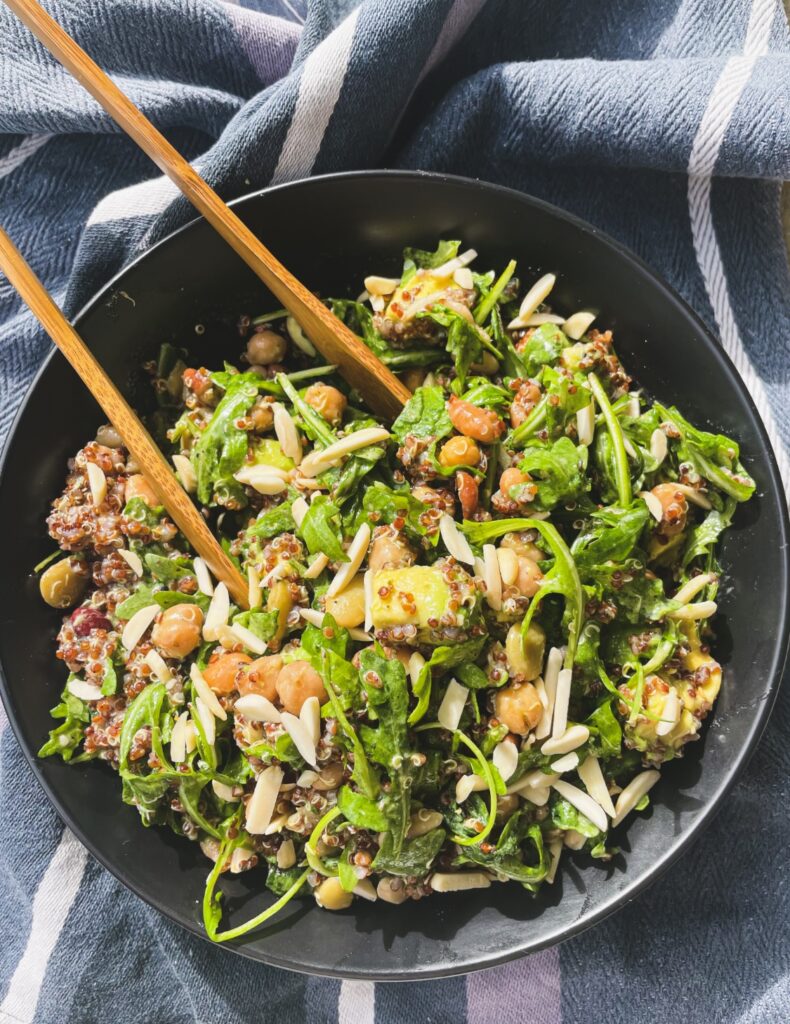 This salad is the easiest and simplest salad to prepare and tastes incredible. Full of protein and all the essential amino acids, combined with a light tangy sauce! It is the perfect lunch, dinner, or side.
Ingredients:
3-4 loosely packed cups of rocket or salad greens
400 g four beans can, rinsed, drained
¼ cup almonds, slivered
1 avocado, diced
Dressing:
½ cup olive oil
1 tbsp apple cider vinegar
2 tsp Dijon mustard
1 tsp maple syrup
2 garlic cloves, minced
Salt and pepper (to taste)
Method:
1. Cook quinoa according to packet directions, set aside and allow to cool.
2. Add rocket, beans, almonds, quinoa, and avocado to a large bowl.
3. In a small mixing bowl add olive oil, apple cider vinegar, Dijon mustard, maple syrup, garlic, salt, and pepper and mix until well combined.
4. Add to salad bowl mixing through thoroughly.
5. Serve and enjoy!
Serves 4