Maple Pumpkin Quinoa Salad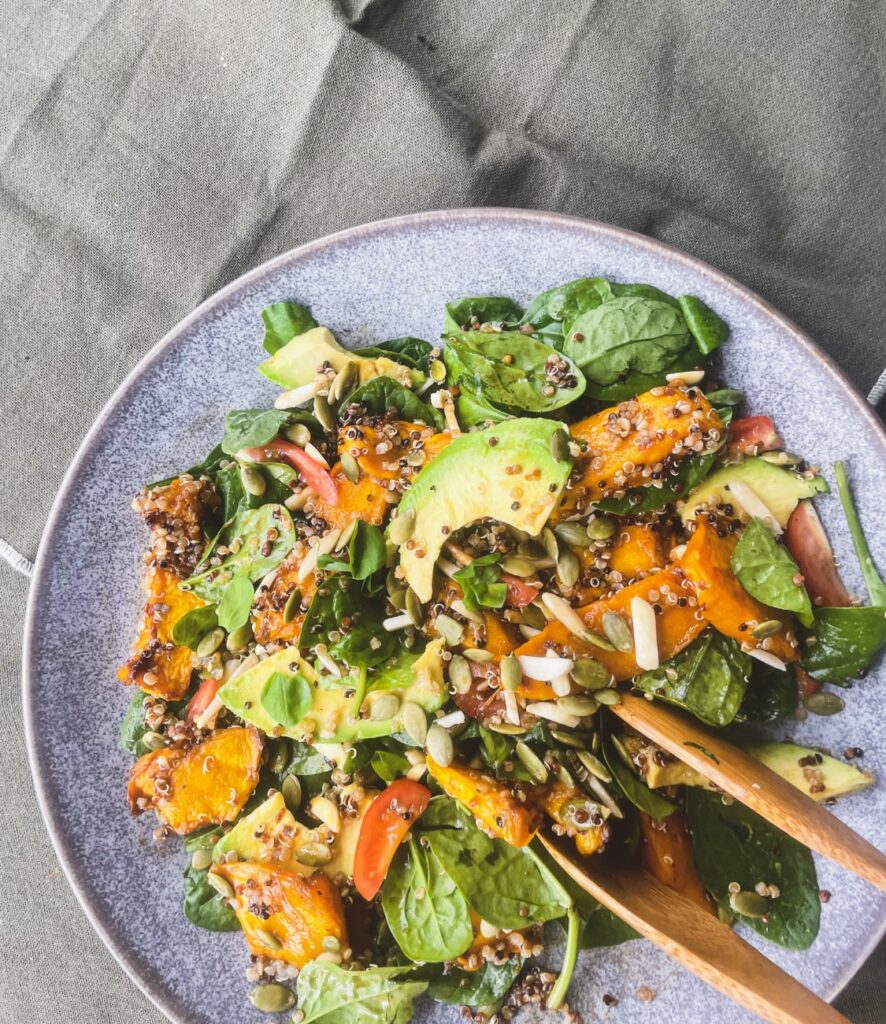 This salad recipe is a nutritional powerhouse and is so simple to make. Tangy, sweet, and filling, who said salads had to be boring?
Ingredients:
3 cups pumpkin, chopped
2 tablespoons maple syrup
1 tbsp olive oil
½ cup quinoa
2 cups baby spinach
¼ baby tomatoes, sliced
1 avocado, sliced
¼ cup silvered almonds
¼ cup pumpkin seeds
½ salt
Dressing:
2 tbsp balsamic vinegar
1 tbsp maple syrup
Method:
1. Cook the quinoa according to its packet instructions. Allow to cool.
2. Preheat the oven to 190C. Line a baking tray with baking paper and spread the pumpkin out evenly. Toss with the maple syrup, olive oil, salt and bake for 20 minutes or until tender.
3. Combine the pumpkin, quinoa, spinach, tomatoes, avocado, pumpkin seeds, and almonds in a large bowl and toss until combined.
4. Add balsamic and maple together in a mixing bowl stirring until combined. Pour over the salad mixing through until well combined.
5. Enjoy!
Serves 2