Tangy Chickpea Salad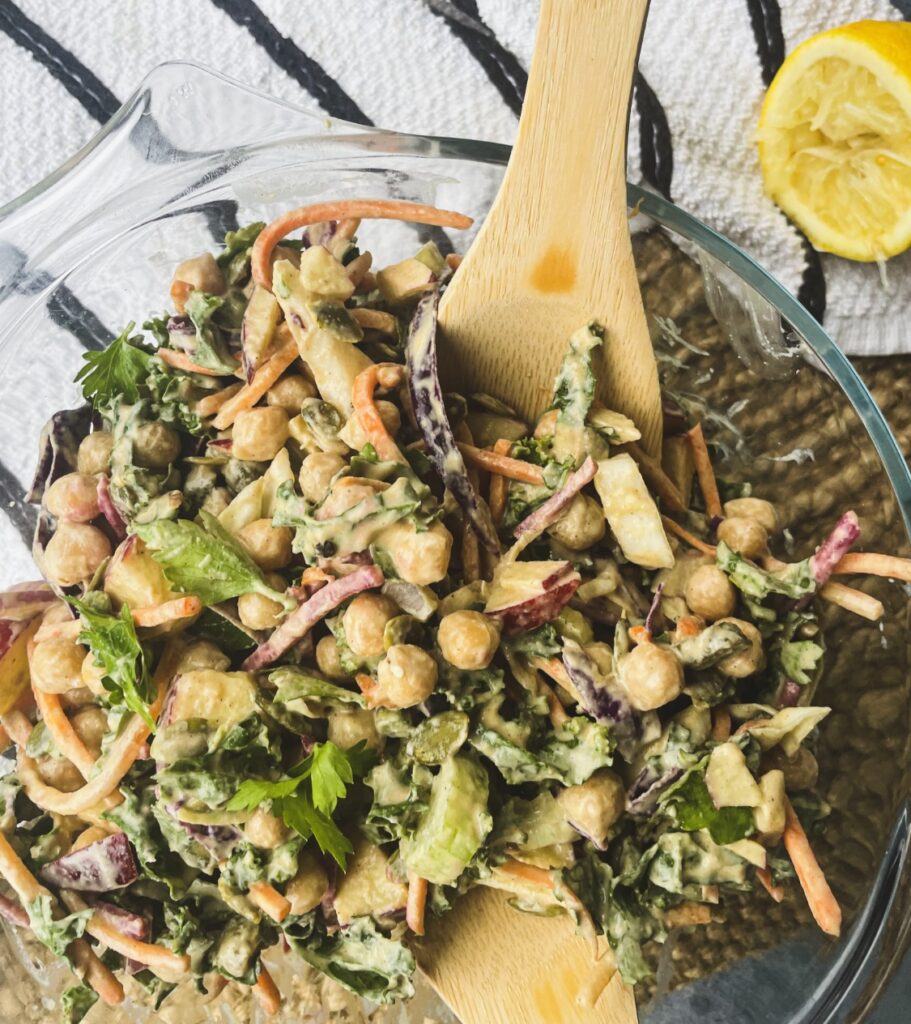 This vegan chickpea salad is packed with fresh crunchy veggies and tossed in a creamy tangy dressing. Perfect as a side to a main dish, lunches, or on wraps that's super refreshing and filling.
Ingredients:
1 400g organic can chickpea, rinsed, drained
½ cup dill pickles, sliced
½ cup red onion, sliced
½ cup carrot, grated
1 cup raw red cabbage, shredded
1 red apple, cored, grated
½ cup celery, sliced
1 cup kale (sub any greens)
Sauce:
2 tbsp tahini
1 large lemon, juiced
2 tsp Dijon mustard
4 tbsp water to thin as needed
½ ground pepper
½ tsp salt
Toppings:
1 tbsp pumpkin seeds
Handful of fresh parsley
Method:
1. Add chickpeas, dill pickles, onion, carrot, cabbage, apple, celery, and kale into a large mixing bowl.
2. In a medium sized mixing bowl add tahini, lemon juice, Dijon mustard, salt, pepper, and water stirring until smooth. Add more water to desired consistency.
3. Pour sauce into salad bowl and mix thoroughly.
4. Top with pumpkin seeds and parsley.
5. Enjoy!
Serves 2