Fennel Chickpea Soup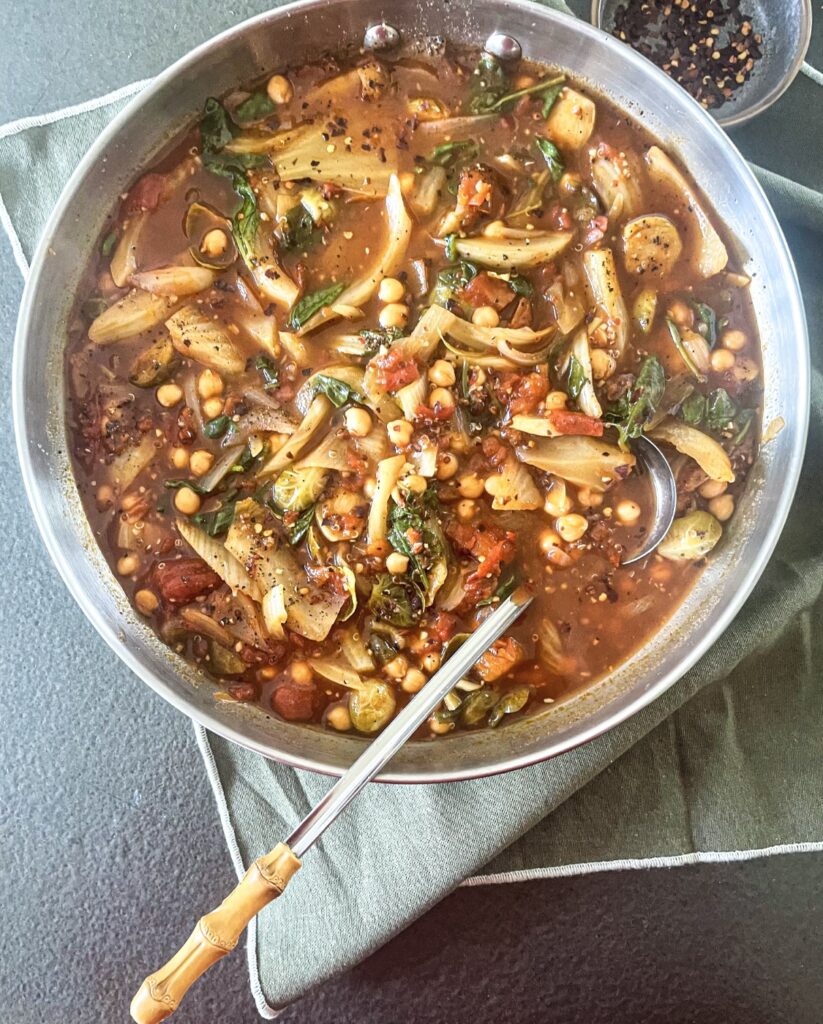 Get your daily serving of vegetables and goodness with this delicious one pot vegan soup.
Ingredients:
1 tbsp olive oil
1 large onion, peeled and diced
1 large fennel bulb, finely sliced, cored
1 tsp salt (or to taste)
4 garlic cloves, minced
600ml vegetable stock (homemade is best)
¼ cup dry red wine (can sub balsamic vinegar)
1 tsp chilli
1 400g can crushed tomatoes
1 400g can chickpeas, rinsed, drained
1 cup red quinoa
3 cups spinach (sub collard greens)
Method:
1. Heat olive oil in a large pot on medium heat. Add fennel and onion, cooking until soft and aromatic.
2. Add garlic and salt mixing through. Cook for a further 3 minutes.
3. Add vegetable stock, red wine, chickpeas, tomatoes, quinoa, chilli and bring to a boil.
4. Simmer on low heat for 25-30 minutes or until quinoa is tender.
5. Add spinach and stir through.
6. Serve into bowls with any garnishes you like.
7. Enjoy!
Serves 4