Split Lentil & Sweet Potato Soup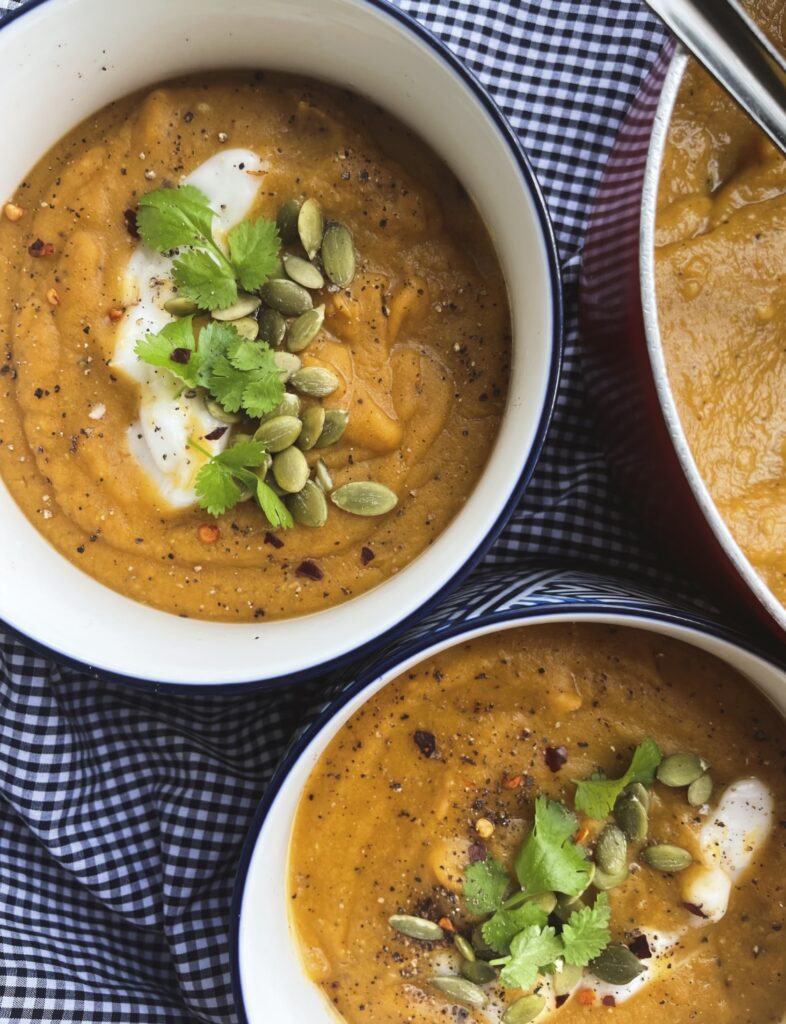 This soup is full of nourishing root vegetables. Oil free, dairy free and vegan, a simple yet healthy and cosy weeknight dinner.
Ingredients:
1 large, sweet potato, cubed
1 cup cubed raw pumpkin
1 white potato, cubed
2 carrots, sliced
1 onion, diced
5 cloves garlic, crushed
1 leek, chopped
1 cup spilt red lentils
1 tsp cumin
1 tsp smoked paprika
1 tsp salt
1 tsp pepper
6-8 cups vegetable broth (homemade is best)
2 bay leaves
Optional toppings:
Coconut yoghurt
Pumpkin seeds
Coriander
Method:
1. Add all the ingredients including the spices to a medium sized pot.
2. Pour in vegetable broth and bring to a boil on the stove.
3. Reduce and bring to a simmer for 20-30 minutes until vegetables are tender.
4. Turn off heat, removing the bay leaves and allow to cool slightly.
5. Mix with a high-speed blender or immersion blender until smooth.
6. Serve in serving bowls adding any garnishes you like. I used coconut yoghurt, pumpkin seeds, and coriander.
7. Enjoy!
Serves 4