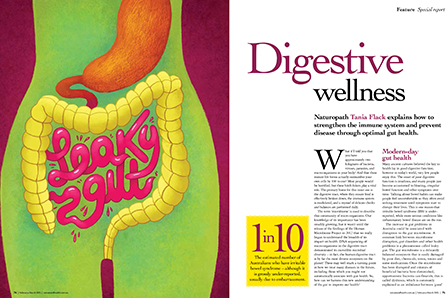 What if I told you that you had over two kilograms of bacteria, parasites and viruses living in your body? Most people are horrified at the thought, but you shouldn't be! This inner zoo plays an important role in our overall health and are vital for our digestive wellness.

This article appeared in the Nature & Health, February/March 2015 Nature & Health is Australia's original and best natural health magazine.
www.natureandhealth.com.au.