Dear Tania,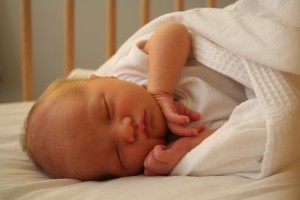 I have been meaning to write to you since Alicia was born in January – 8 months ago! I wanted to say a very BIG thank you to you for
all your support over the 3 or so years I was seeing you, but particularly during the preconception period.
Our daughter is an absolute delight. She is a very calm baby only crying if something is wrong. She is a good eater, with no reflux or colic issues at all (we are still breastfeeding – but she is good on solids and also formula). She has grown well, is alert and very interactive and never stops smiling. She is now also sleeping through the night.
After the 2 miscarriages I had, we could not have hoped for a better baby. I truly believe that this has so much to do with the good advice, preconception care, supplements and counselling on nutrition and positive encouragement you gave me.
My husband and I feel very blessed (at our tender ages of 41 & 45) to be experiencing parenthood and you have played such a big part in this.
Thank you so much Tania.
Our sincerest best wishes to you.
Kind Regards,
L & D
Melbourne
---
Dear Tania,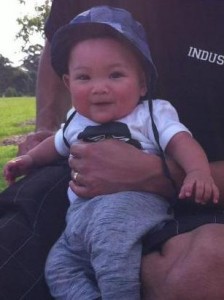 I came to see you in 2010 for issues relating to PCOS and infertility. You treated me for leaky gut syndrome and put me on a weight loss programme. I am happy to inform you that since then I lost 15 kg in weight and gave birth to a beautiful baby boy (conceived naturally).
S.B
N.S.W.
---
The big shock for me this year was my yearly blood test which showed a 2 point rise in my cholesterol from 2011. My cholesterol is usually in low 4s and I have a family history of low cholesterol.  My bold sugar was also up and type 2 diabetes was looming.  I was overweight and felt powerless to change the situation but I knew I had to. The bad result from the blood test was just the thing to make me do something.
I was recommended to Tania and started seeing her in February this year, we worked together with all the tests and I was very happy to see results early. I also felt thinner but I was not sure if it was just that I was happy with myself for doing something or the diet.
The weight did come off and I am now within 3 kg of my goal weight.  (Lost 13 kg so far) Through all this I went to Bali for a holiday and Thailand for my daughters wedding.  So even being out if my comfort zone didn't stop the weight reduction.
Best of all my blood results are great, my cholesterol is back down to low 4s & all other baddies are reduced also.  This has become a life style, not a diet.  I am completely happy living this way, I thought I knew everything about diet & healthy living but obviously I didn't.
Thank you very much Tania.
F.M.
---
Thanks for your help with my, eczema. After 9 months of the worst flair up I have ever experienced and constant itching and bleeding. I had just about given up, especially since everything I tried made no impact. I hadn't had a good night's sleep in months and was really feeling awful.
The treatment and special diet you put me on has made a world of difference and I stopped itching completely after only a couple of weeks. My skin is starting to heal and I feel much better.
Thanks again for all your help.
G.H.
---
I just wanted to write and let you know that I have had such a good improvement in my breathing since starting your treatment. I was getting really worried as my lung capacity seemed to be getting worse and nothing I tried was helping. I am feeling so much better now that I even managed to get through the recent dust storm without any bad effects. My family were ringing me worried about how I was coping and couldn't believe how well I was doing.
Looking forward to seeing you at my next appointment.
J.D.