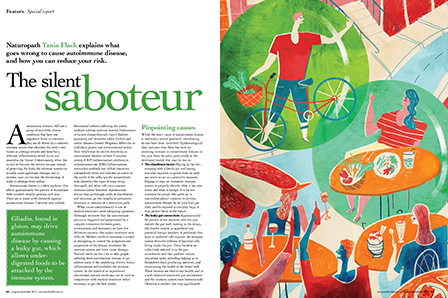 Autoimmune disease is a silent epidemic that affects many Australians with numbers steadily growing each year. Tania Flack explains what goes wrong to cause autoimmune disease, and how you can reduce your risk.

This article appeared in the Nature & Health, August/September 2015. Nature & Health is Australia's original and best natural health magazine.
www.natureandhealth.com.au.